Software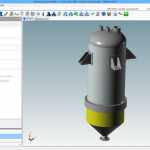 Sant'Ambrogio can supply software packages for mechanical calculation and cost evaluation of pressure vessels and heat exchangers in accordance with different standards: ASME Section VIII division 1 and division 2, AD 2000, VSR, VSG and EN13445. All packages have a modular structure, so each user can customize the programs according to his needs. The vast majority of Italian manufacturers, many European and non-European manufacturers, engineering companies and Notified Bodies are our customers ►
Discover our pressure vessel and heat exchanger design software or fill in the form to ask for a demo version!
Design and services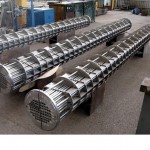 Sant'Ambrogio offers a broad range of services to pressure vessel and heat exchangers professionals:
DBF (Design by Formulae) in accordance with any calculation codes
DBA (Design by Analysis): design and fatigue analysis by means of finite element calculation
Thermal design
Certification of pressure equipment
Assistance and consultancy on the PED
Courses and Trainings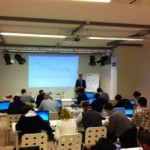 Sant'Ambrogio periodically organizes specific courses and trainings on the Design of Pressure Vessels and Heat Exchangers. Practical examples are provided, in addition to theoretical knowledge, mainly aimed at educating students on how to achieve the design optimization, minimizing weight and cost of the equipment while ensuring compliance with the reference standard. The courses are divided into several modules that can be chosen by the participants according to their specific needs ►
Find out when the next session is scheduled!
About US
Sant'Ambrogio Servizi Industriali is an Italian company, ISO 9001 certified,  specialized in pressure equipment design. We develop software for mechanical design of pressure vessels and heat exchangers, perform DBF (Design by Formulae) and DBA (Design by Analysis – by means of finite element calculation) of pressure vessels and exchangers as well as thermal design of exchangers. We also hold courses and customized training on mechanical and thermal design.