Main features of our Pressure Vessel Software
Sant'Ambrogio's
design experience
is
integrated into our 
software offer
Sant'Ambrogio can supply software packages for mechanical calculation in accordance with different standards and cost evaluation packages. All packages have a modular structure, so each user can customize the programs according to his needs.
What are the benefits of Sant'Ambrogio that go far beyond the benefits of a single software?
Sant'Ambrogio software not only meets the standards but reduces design time and optimizes the time of construction and use of materials. In other words, Sant'Ambrogio Pressure Vessel Software is DESIGN ORIENTED: of course it is possible for the user to provide a calculation report in accordance with the selected standard starting from an existing fabrication drawing, but the main goal of our software is to supply the data which are needed  to prepare the fabrication drawings and to order the materials, giving a guidance to the user in order to automatically (or almost automatically) select the less expensive solution among all the possible solutions permitted by the standard. These are just some of the benefits of use that has been achieved thanks to the integrated skills of engineers, technicians, developers, graphic designers and usability experts working in Sant'Ambrogio who have in common the eagerness to provide a product and service of very high quality. Note that we are not only a software house: we are an engineering company that needs our own software for our normal design work, therefore we are well prepared to face the needs of designers.
Assistance

within 24 hours
Sant'Ambrogio pays great attention to customer service both providing immediate assistance and by giving the opportunity to customize the software with specific  features according to the customers'needs with reduced costs and times.
Many of our customers have been using our software for a long time. Are you also interested in understanding how can you improve your work and save money? We welcome your inquiries, call or write for a meeting or to request a demo!
The two Sant'Ambrogio

software suites:

NEXT

GEN

and

CLASSIC

Sant'Ambrogio offers two software suites both composed of modules so that each customer can get exactly what he needs. The various modules cover all the main standards, load types and special cases, to have effective tools to meet every need. NEXTGEN is the new generation of multi-code (ASME VIII Div. 1, ASME VIII Div. 2, EN 13445, EN 13480, AD 2000, VSR) software with 3D modelling, incredible ease of use and much more.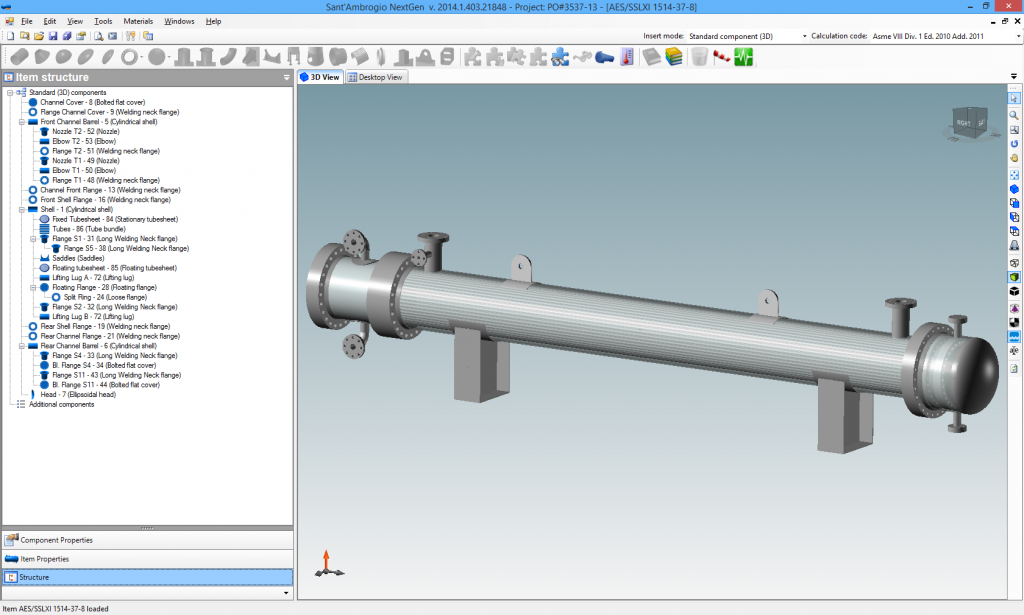 Go to the page dedicated to NextGen, discover all the unbelievable benefits and watch the intro video!
CLASSIC is a pressure vessel software suite that meets specific tasks. Look at the complete list of programs and their many features!
For more information about our programs or to request a demo click here!